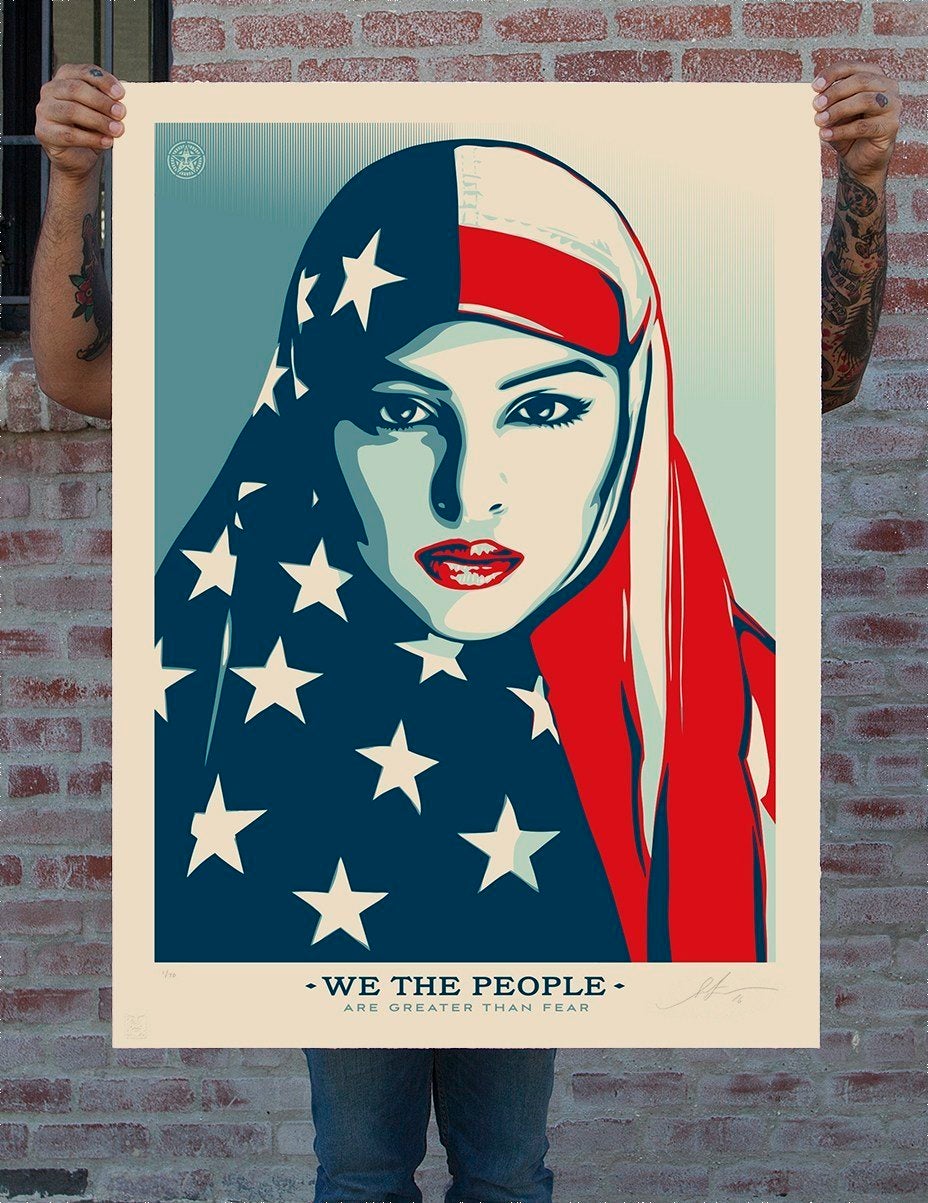 This week, no doubt, you will most likely be flooded with the media leading up to the much anticipated Women's March on Washington, which is happening this Saturday, January 21st. Although I cannot be back home on the east coast to participate, I am grateful that women from all major cities are preparing to march. I am grateful these women and supporters have created an opportunity for those who live outside of D.C. to stand with the hundreds of thousands of other women to declare that we will no longer sit quietly as this new administration takes their seat in the White House.
However, as much as I've seen the media get a lot of things right about this march, there still seems to be some things that are misguided about what this march means. So, today I'm sharing why I'll be marching on January 21st and hope that it inspires you to be apart of the movement that will hopefully be reflective of the change that's required.
It's bigger than the election.
A lot of people seem to think that because of the January 21st march date (being that is the day after the inauguration of Trump) that it is somehow a protest directly targeting Trump. I'm sorry, but this message is much bigger than him. It's not about anti-Trump, it's about demonstrating to our government, and to the world for that matter, that Women's Rights hang in the balance and that this new administration has a responsibility to provide these right's for all. If such actions do not take place then we have a Constitutional right to assemble and petition our government for a "redress of grievances."
It's more than just about women.
This march reflects more than a man vs. woman dialogue. It's more than just a gender conversation.
It's about being recognized as equal and that we are just as deserving of protection for our bodies, minds, spiritual selves, and families. It's about putting an end to violence not just for the everyday woman, but also for targeted groups such as the LGB and trans community. It transcends into the very fight Dr. King spent the majority of his adult life fighting for and that was for the rights of all people of color in our nation. To end racial profiling by law enforcement. It's about protecting our reproductive rights and our accessibility to quality healthcare regardless of federal or state restrictions. It's about working rights for families with paid family leave when a child is born, affordable childcare for when parents return to work, and equal pay for equal work regardless of gender. It's a Civil Rights issue and our Constitution should be updated to reflect the groups of people who have yet to be recognized by our government as equal. So, this march is much more than some think.
Read more on the Women's March purpose and vision on their website.
It's time for the men in our lives to stand with us.
This march isn't just a march for women by women. Rather it's a movement for everyone, regardless of gender, sexual orientation, religion, or even party lines. It's a time for the men and young boys in our lives to see the power that women have to enact change, but to be supportive of this cause because of them. To be supportive of the women in their lives whom they can recognize are held back from career or even family opportunities, healthcare, and safety. To stand with us and to show our government that this isn't a singular issue that affects only one group of people, but it affects 50% of our population and thus affects everyone.
This is a march for everyone.
It is reported that certain groups, such as Pro-Lifers, plan to protest during the Women's March on Washington. However, my hope is that groups such as these realize that this march isn't intended as one group vs. another. I hope they, and any other group out there, show up on January 21st in a meaningful way and show our new administration that we will stand together and fight for the things that matter to us, even if we may disagree in thought or conviction. I personally love this 'intersectional' approach considering there are so many marginalized groups that need to be properly represented on Saturday.
"Movements are not just the dramatic moments," Chatelain said. "It's about the everyday acts of resistance that the marches are also trying to represent. Everyone has the capacity in their communities to resist."
Change will not happen over night. It took 72 years, from the early conventions of the Women's Suffrage Movement, for the 19th Amendment to finally be written into law in 1920. It took a year for our government to pass the Civil Rights Act after MLKs famous speech during the March on Washington in 1963, nearly five decades ago. However, that time leading up to his march were decades of systematical abuse and in turn, protest. In reflection of that time it's quite a shame that we must continue this fight to extend beyond race and skin color, but to now include the modern American, who bends the perception of what's considered equal in the eyes of our government and this 'Baby Boomer' generation.
It'll take slow, but meaningful, actions on the part of our participation in the elections that affect us on a state level. It's rising up, in moments like this, to be a presence that can't be ignored. It's about being educated about the issues and laws that are being proposed. It's also about being respectful amongst each other, especially in the face of disagreement – in the words of Meryl Streep during the Golden Globes, "Disrespect invites disrespect. Violence incites violence." And in the words of our former First Lady, let's go high when others choose to go low. This peaceful demonstration on Saturday is us taking that high road and being a force that will not sit idly by as the Trump administration refuses to acknowledge and represent the very people who he is supposed to be protecting as our next President.
That is #WhyIMarch. What about you?