Be still my mama heart!
I still can't believe I'm already writing about Greyson's second birthday.
But, here we are and today I am sharing a peek at the theme for this momentous occasion and the inspirations that are filling my Pinterest board for his party. And if I can have an honest moment, I personally love that I'm a parent during the age of this magical website that seemingly makes me appear as if I am a master party planner and establishing the status quo of #momgoals.
But onto the important stuff…
So, what's the theme you ask? After much consideration, we've decided to go in the direction of a Marvel/Avengers theme for his party. Ever since Thanksgiving he's been mildly obsessed with the Avengers super heroes – specifically Iron Man, and most recently, Captain America. He loves watching the various cartoons on Netflix and loves his new Captain America shield Daddy picked out for him. As a parent, there's no greater joy than seeing the face of your child light up at the sight of their favorite characters! We purchased a little Captain America costume for him to wear for his party and the elation he showed putting it on for the first time says it all.
Pure. Magic.
For the party itself this year we're keeping things fairly simple and inviting our friends, family who can make it, and his new friends from daycare. We're encouraging everyone from adults to the kiddos to dress up for the party and even offering a fun gift to the one who has the best costume! (It never hurts to have a little incentive, right?). This marks our first real birthday party, so it's important for me as a mom to create a fun and engaging party not just for Grey but for our guests too.
Avengers Party Inspiration
Today I am excited to share with all of you the inspiration behind our Avengers party for Greyson – from decorations down to the snacks and games! I loved looking around Pinterest to gain inspiration and I'm happy to pass along these wonderful ideas found from other mamas and bloggers. Be sure to follow me on Instagram and check out my stories to see just how these ideas are turning out and be sure to be there for Greyson's big day this weekend as he celebrates turning two!
Affiliate links are used within this post. All purchases made with these links help support this blog, so thank you! You can read my full disclosure here.
The Decor
With any party it all starts here: the decorations. Since our party will be outside I am planning to arrange the tables and chairs under the canopy of trees and have plenty of space for food and gathering. We're so lucky in that we have a beautiful courtyard in the center of our complex that makes for a great place to set up lawn games and play areas for the littles. Our complex also has a little 'clubhouse' that is perfect for gathering as well in case the weather turns unfriendly.
Amazon, Oriental Trading, and Party City have been wonderful places to find everything we needed to get this party from an idea on my pad of paper to making it become a reality. A huge inspiration has been creating an inviting tablescape where the majority of the decorations will be displayed. I plan to have balloons throughout the courtyard, a few outside our complex to direct our guests to parking, and fun details like candy cylinders, these star paper straws, Avengers plates and cups, favors, as well as Grey's Captain America cake!
The Snacks & Cake
What's a themed party if you don't have cute coordinating snacks? Am I right? I've enlisted the help of a local bake shop here in Ventura to help me out in terms of the custom Avengers cookies. I found these and sent them off to Sugar Lab Bake Shop who were quick at getting back to me with a quote – not before long we put in our order for the Iron Man, Captain America, and Avengers logo cookies. I can't wait to see how they turn out for his big day! Other snacks include Captain America fruit plates, various finger foods, and yummy snacks.
As anyone knows, for any special occasion the cake is everything. I searched far and wide for a custom cake to be made for Greyson but they all came back being a touch outside of my budget. Sad face here…until I made the command decision to attempt to bake and decorate his cake myself. I've never worked with fondant before (and if you have any tips I'd gladly hear them!) but I feel as though this Captain America design I found on Pinterest isn't terribly difficult to replicate – so I have that going for me. I bought my fondant and the necessary tools for the project and plan to bake and assemble it all the night before his party. Fingers crossed it comes out well and you can follow me on Instagram Stories to find out! 🙂
And for food we plan to have one of our favorite BBQ spots, Wood Ranch, cater the party. We love the option to have food prepared so that we can spend time enjoying our guests and playing with Grey. The last thing I want to worry about is how well or quickly the food is being cooked.

Create your own Captain America cake with these tools:

Themed Snack Ideas:
Cracker Jacks (a snack that was around when Steve Rogers joined the military)
Hulk Krispie Treats or Pudding Cups
Red, White, and Blue Strawberries
'Super Foods' Veggie Platter
Spider Man Cheese Wheels
The Games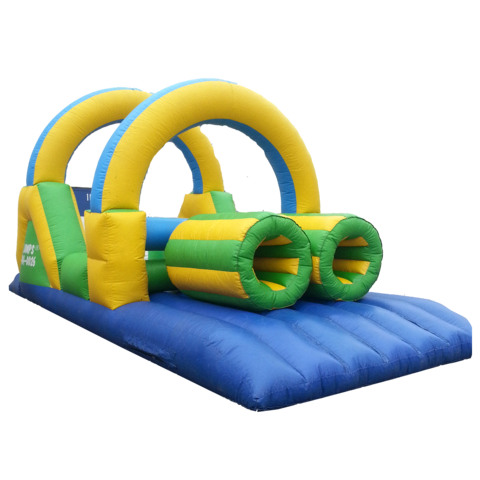 Avenger's Training Facility
Since Grey's party is going to be kid-centered it's obviously important to have a number of outdoor games and activities for the kids to do and this is where I'm going with a few ideas I've never done before in hopes it all turns out well! First, the biggest surprise I have for our guests, and for Grey, is this rental for an inflatable obstacle course (a.k.a. the Avenger's training facility) from Jolly Jumps here in Ventura! I've always seen these for other events or birthdays and am excited to have one booked for the party! Our courtyard is the perfect place for it…all I need is prayers for a non-rainy or windy day.
Hulk Smash
Other activities and games I have planned (thanks to the awesome creative moms out there!) are this fun Hulk Smash game where I take old shipping boxes and paint them to look like bricks. Then, having the kids use those famous Hulk hands, they smash and knock them down. Toddlers love to build things then knock them over so I'm hoping this will be a fun activity for the littles. We've collected a number of boxes already and plan to paint them this week before his party. I can't wait to see how much fun everyone will have with this game.
—
It's been so much fun planning Greyson's party this year as he's about to turn two years old. I still can't believe he's turning two this year! Be sure to check in and follow me on Instagram to see what we're up to this week!