This post contains affiliate links. You can read my full disclosure here.
Etsy has quickly become my favorite place to shop for cute handmade items that you can't find anywhere else or in a traditional store. I love shopping on Etsy because I know I'm getting something handcrafted and supporting a small business owner somewhere in the world. Ever since I took a leap and opened my own shop, I now recognize and appreciate the work that goes into each listing.
As fall is approaching, and has arrived for some, it has me inspired to begin decorating our home for the season. A must every year are my scented candles, pumpkin spiced coffee, and cute decor that brings out the autumnal colors like dark reds, oranges, and greens. As I prepare for my favorite season, here is a roundup of my favorite shops and unique pieces to ready our home for fall this year.
Custom Decor Pumpkins
Source: littlefoxletteringco
In my own shop I am beginning to share a number of fall themed items and prints like this custom handlettered decor pumpkin. Adding this piece to our home this year adds a fun and personalized touch for the holidays. I love the gold lettering on the white pumpkin, which just pops, and the simplicity of it. I offer this custom pumpkin in gold or black ink and am encouraging everyone who would like one to put their orders in before the end of the month – due to our trip to Europe. You can earn 10% off your purchase of anything in my shop when you spend $10 or more – so pick up this pumpkin, a coffee mug, or print!
Fall Scented Candles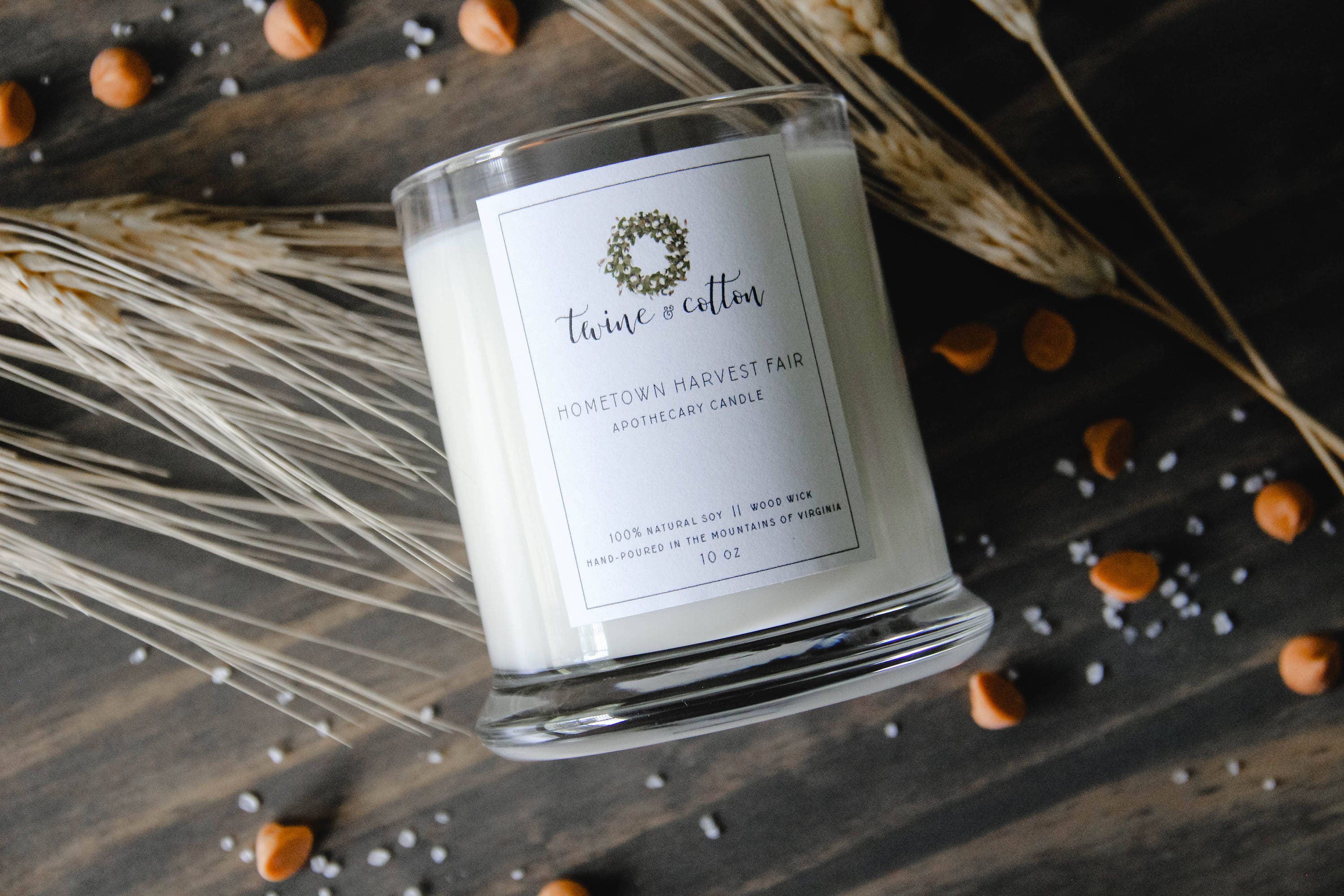 Source: twineandcottonmarket
If you haven't checked out fellow lifestyle blogger Astleigh's Etsy shop Twine & Cotton Market then you're truly missing out. One of my favorite things about fall and the changing of the seasons are scented candles. Astleigh hand-pours each wax candle (I love the wood wick too!) and when you receive your order there's just something so warm and cozy about knowing the care that went into each order. My favorite fall candles are her Autumn Afternoon and Spiced Lattes & Scarves…and better yet, she's always adding new scents and items like tarts!
Rustic Card Holder
A couple of years I purchased this rustic holiday card holder from Craft Culture Company and I am so glad I did! Not only was it perfect for displaying all of our Christmas cards, but it's proven to be a great wall display for other cards throughout the year like Greyson's birth, other friend's birth announcements, Greyson's dedication at church, etc. The best part is that it even looks great in our living room with just the wreath. Unfortunately this shop is temporarily closed, but luckily there are a number of other shops that make card displays like this one!
Rustic Door Wreath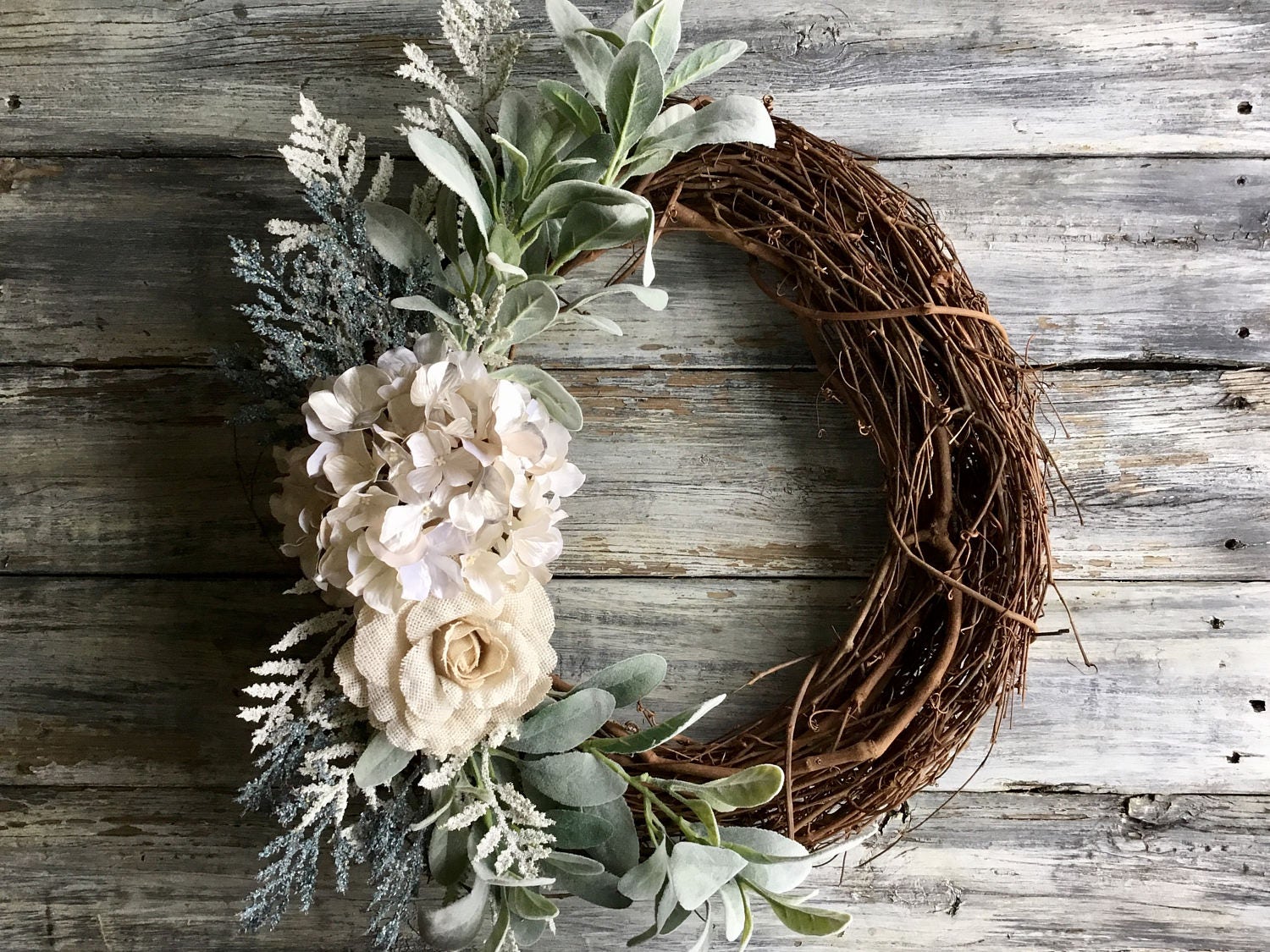 Source: thebrightersideco
A staple in our home is a good wreath for the front door. I typically always have one for fall then an evergreen one for the Christmas holiday season. I am loving the colors on this wreath by The Brighter Side Co who specializes in wreaths for all occasions and purposes! The frosted effect tied in with subtle greens and beige of the flowers on a wooden wreath just has me with all of the heart eyes.
Decor Pillows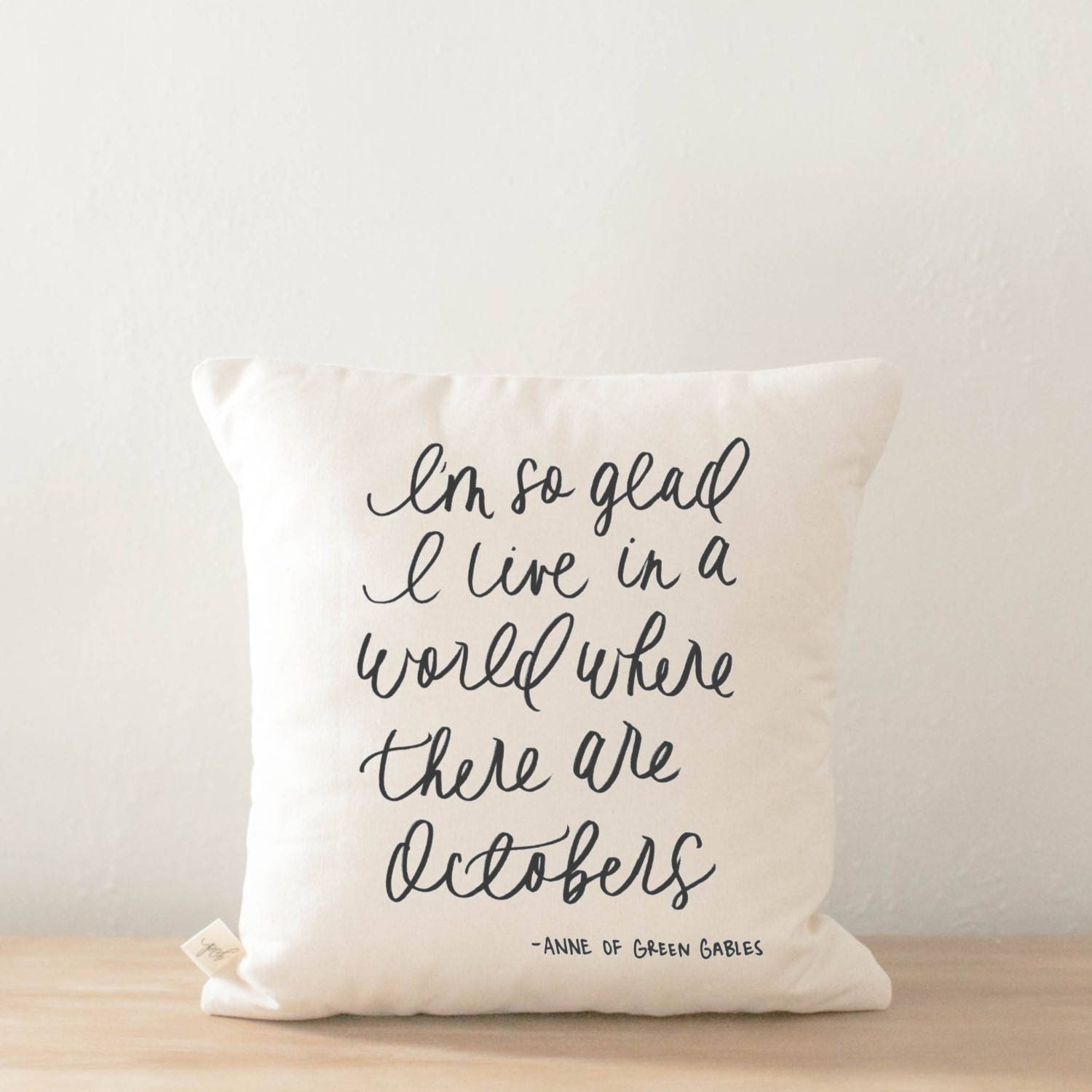 Source: pcbhome
Everyone needs a good throw pillow – especially for fall – and this one by PCB Home is perfect for those bibliophiles in your life. I love this quote, and actually have a print coming soon to the shop, and find the simple calligraphy to be a great quality to this pillow. This shop has a number of other handlettered home goods that are worth checking out!
Do you love Etsy as much as I do? Do you have a favorite shop or seller – share them in the comments as I loved discovering new shops!
SaveSaveSaveSave
SaveSave
SaveSave
SaveSaveSaveSave
SaveSave
SaveSave