Etsy has quickly become my favorite place to shop for cute handmade items that you can't find anywhere else or in a traditional store. Farmhouse chic has become widely popular thanks in part to the genius that is Joanna Gaines and the #fixerupper revolution that has taken over our Pinterest dreams (FYI my spirit animal is Joanna Gaines); and today I am sharing a few of my favorite finds from across various Etsy shops just in time for fall and the holidays coming up.
This post does contain affiliate links, but any cents made from your clicks goes towards supporting this blog to continue sharing what fills my soul with inspiration! I only share products and businesses that I am personally passionate about or use myself. I hope you enjoy!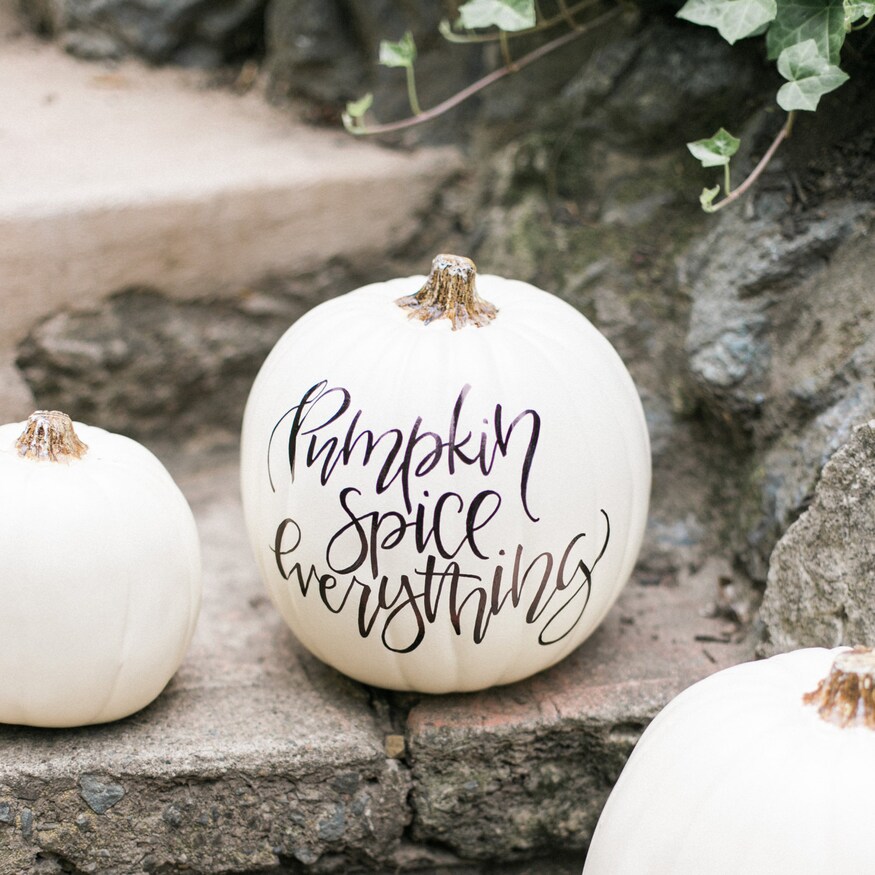 Image Source: papercasestudio
How adorable are these custom painted pumpkins, people (unintended alliteration anyone)?! I love the quality of each handwritten pumpkin by Papercase Studio – and the best part is that they're not even real! They're foam pumpkins which means you get to enjoy these bad boys every year. Oh, and she does super cute Christmas hand-lettered ornaments too!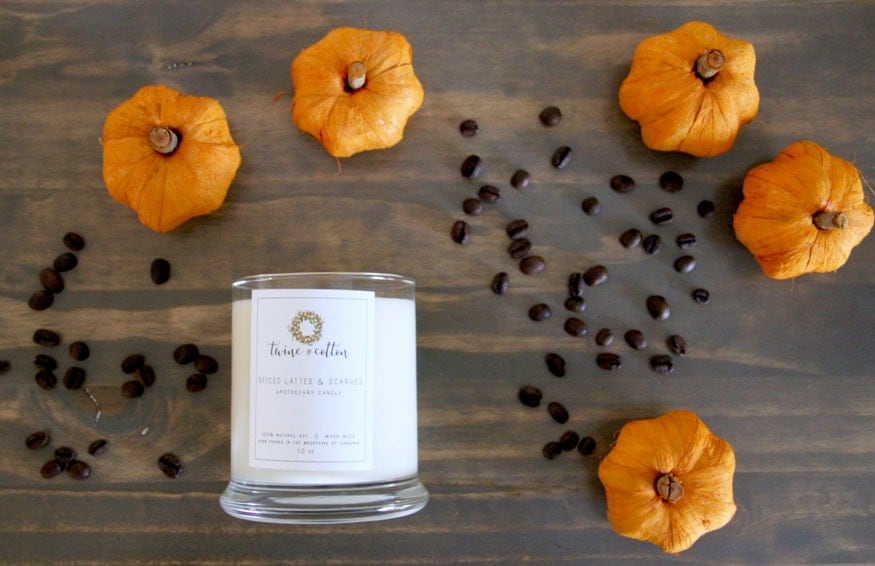 Image Source: twineandcottonmarket
If you haven't checked out fellow lifestyle blogger Astleigh's new Etsy shop Twine & Cotton Market then you're truly missing out. One of my favorite things about fall and the changing of the seasons are scented candles. I love me some Yankee Candle but we can all agree they're expensive. Astleigh hand-pours each wax candle (I love the wood wick too!) and when you receive your order there's just something so warm and cozy about knowing the care that went into each order. My favorite fall scents are: Autumn Afternoon and Spiced Lattes & Scarves…AND she just began pre-orders for her Christmas line of scented candles!
Last year I purchased this rustic holiday card holder from Craft Culture Company and I am so glad I did! Not only was it perfect for displaying all of our Christmas cards, but it's proven to be a great wall display for other cards throughout the year like Greyson's birth, other friend's birth announcements, Greyson's dedication at church, etc. The best part is that it even looks great in our living room with just the wreath.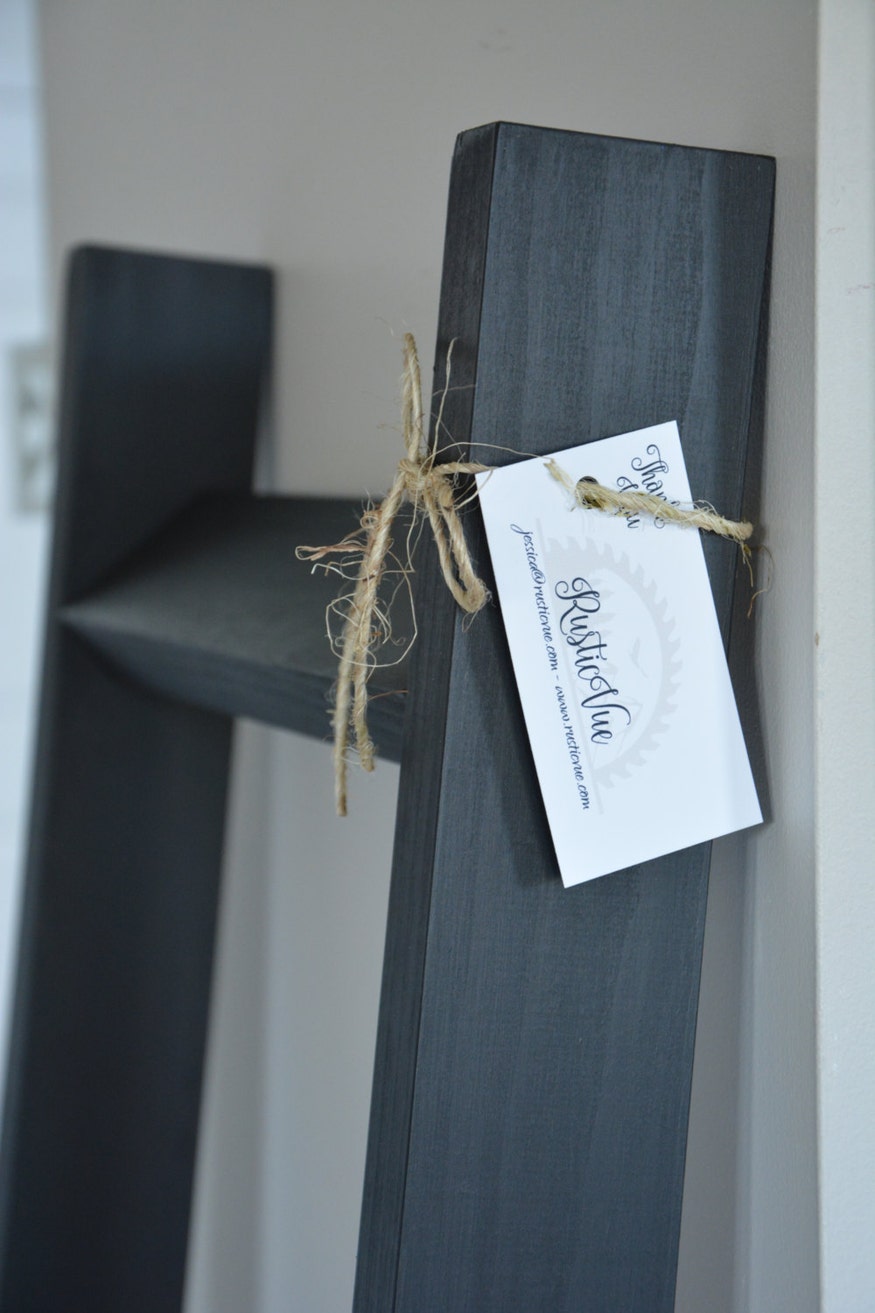 Image Source: rusticvue
I'm kind of in love with blanket ladders and these ladders from Rustic Vue are super adorable. I love that they offer different stain options, which can go perfectly in any room! All I need now is the temperature to dip down a bit!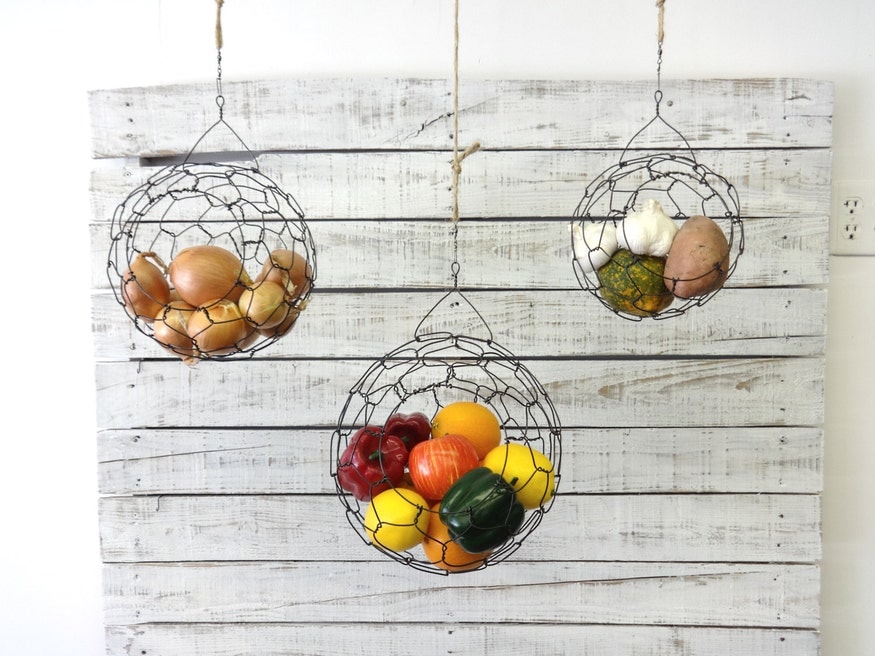 Image Source: chareststudios
I love saving on space, especially in the kitchen, and these wire hanging produce baskets from Charest Studios are not only adorable but useful! Living minimally has really helped me hone in on items for the house that have multiple purposes. So, these aren't just useful for storing fruit and veggies but they can also save space on countertops as well as be a decorative piece for your kitchen! But who says you have to use them in the kitchen? I'd love to find uses for them all over the house such as hanging planters for succulents or ivy, in the bathroom to hold toiletries, or even in Greyson's nursery for his toys or stuffed animals. Love!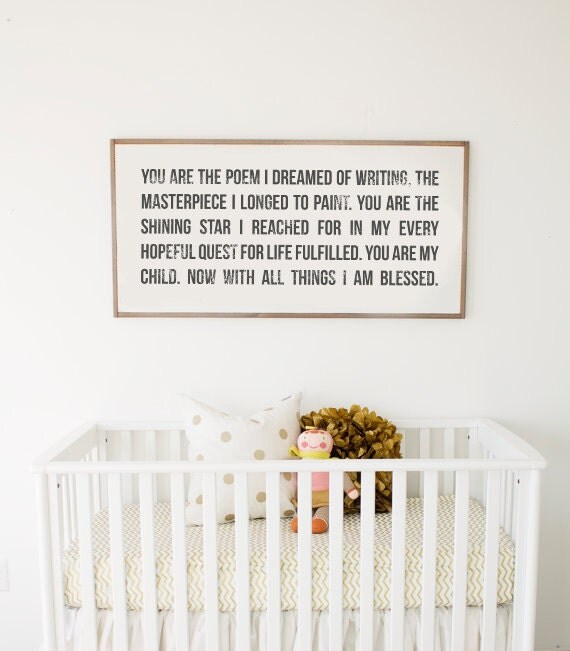 Image Source: houseofbelongingLLC
I have had my eye on a few of these canvases from House of Belonging for quite some time not only for Greyson's nursery when we move but others for around the house. I stand in awe of a woman and creative who shines in her faith and uses her Godly talent to create keepsakes like these for other families. I particularly love this canvas of the blessing that is my son because it captures perfectly the emotion of feeling fulfilled because of his presence in my life.
And…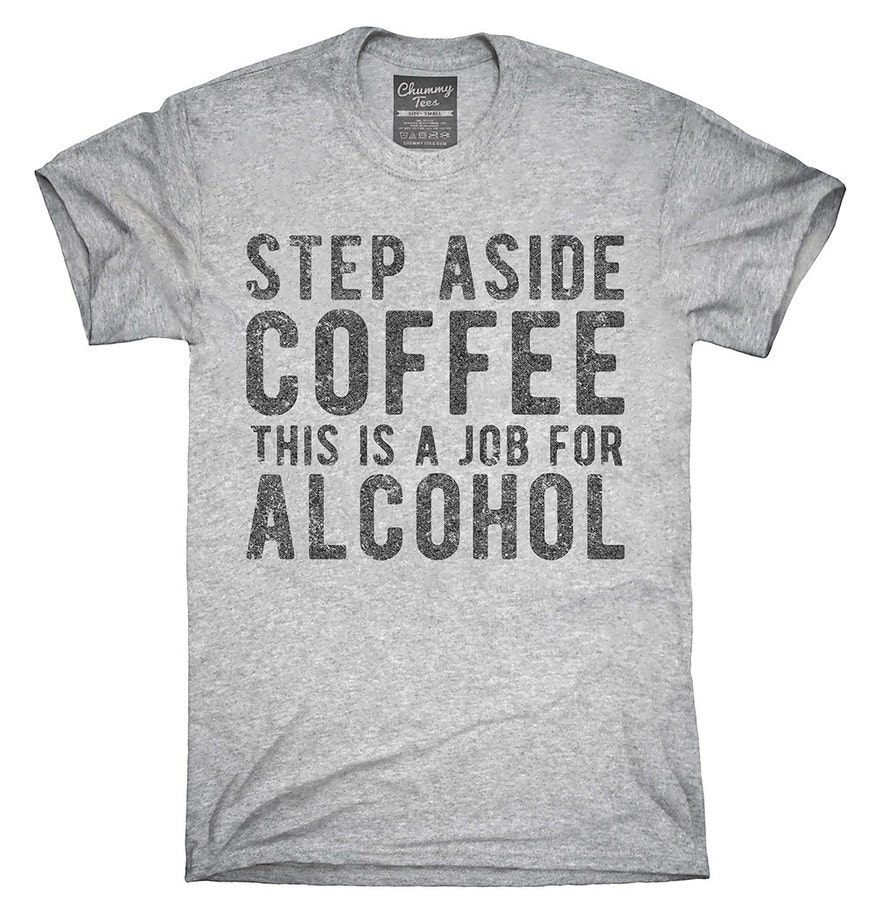 Image Source: chummytees
…although not quite fall specific, I did feel like I needed to pop this into my little list here of favorites. When my husband and I saw this t-shirt at a beer festival this past summer it kind of blew our minds. We couldn't help but chuckle (and even ask the young man where he got it to be met with "uhh…online") and after doing some looking I actually found it! As much as I love my cup of coffee in the morning, or pretty much all day long, there are times when coffee indeed needs to step aside for that nice tall glass of wine. Can I get an amen?
Do you love Etsy as much as I do? Do you have a favorite shop or seller – share them in the comments as I loved discovering new shops!