It's been such a busy week – and it's only Wednesday! My school had a week off for our winter break last week and my husband and I maximized our time and took a long weekend trip to San Diego! It's so wonderful to live in a state where you can travel a few hours in any direction and explore something new. No that we're back into the swing of the week I wanted to share a little bit about our trip – and possibly why you need to make the trip yourself sometime!
This year I am turning the big 3-0 and last year I began a little bucket list called 30 Before 30 – outlining a number of different goals that I'd like to accomplish before turning thirty this year. I am so appreciative of the hubs and his ability to recognize something important to me and turn around and make it a reality for us as a family – thus our weekend trip to San Diego!
As I mentioned, for my little bucket list I chose San Diego because I had never been and having lived in California going on four years now it was about time. I have seen the tourism commercials, photos from friends who either live there or have visited themselves, and even my husband has been at least once years ago. So, when I mentioned to my husband that I'd like to take a trip sometime before my birthday I was surprised to see how swiftly he made the arrangements. Not before long, and conveniently during my school's winter break, we packed up the Jeep and made our way south.
The US Grant Hotel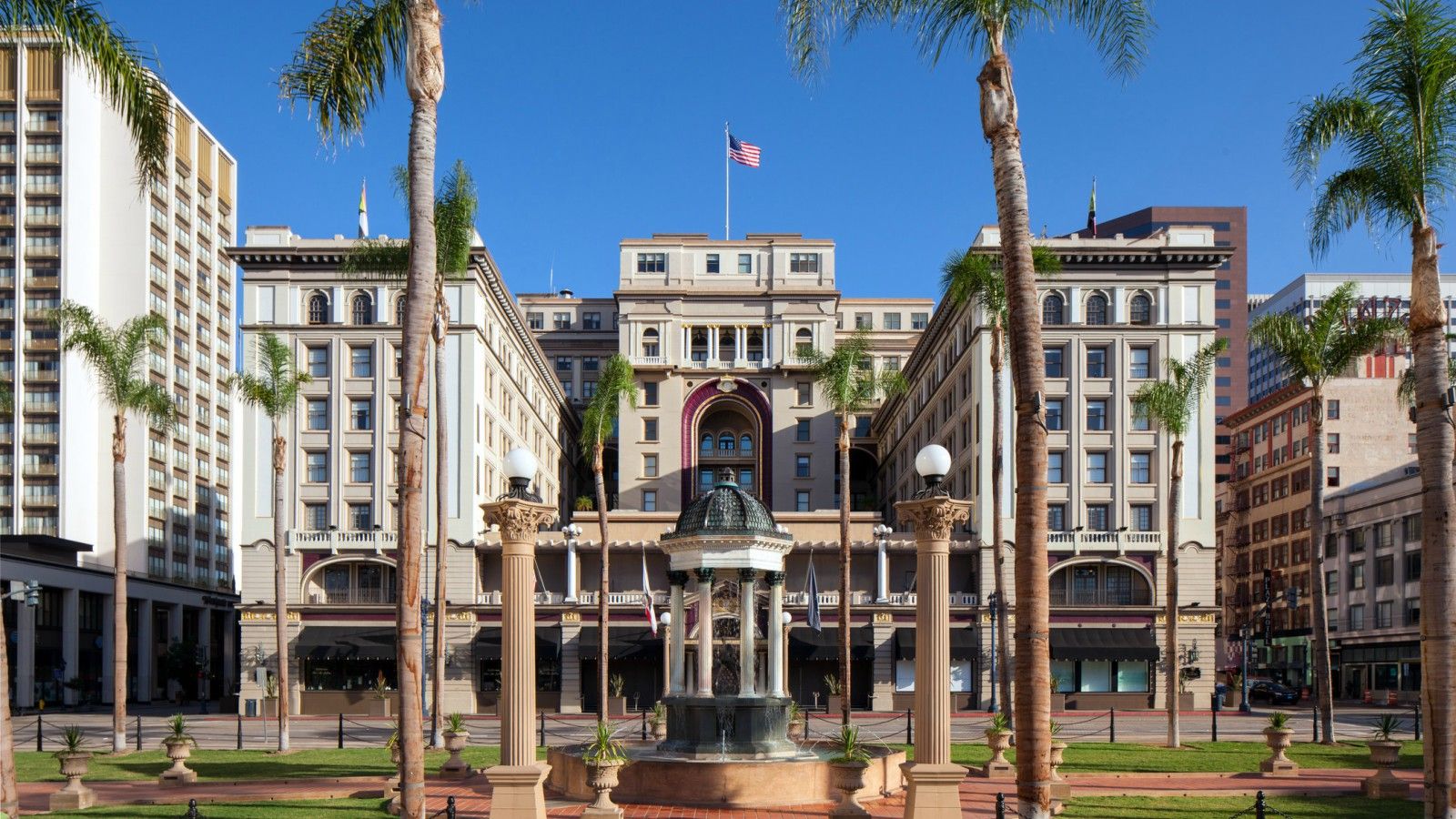 My husband could probably work a side job as a modern geisha as he's a master of travel and entertainment – from spending weeks researching and finding the best deal on hotels (comparing amenities, location, price, and luxury) to finding fun things to do around the city. I love planning travel with him because, well, he enjoys it so much I just get a list and pick what I think we'd like to do! Easy peasy. So when he booked us at the US Grant Hotel conveniently located right downtown I couldn't wait to arrive and get settled!
+ They always have deals going on and if you're a California resident they offer 20% off their best available rates!
Room service is as amazing as you'd think!
What To Do About Town
The USS Midway 
Once we arrived at our room and got settled, we were off to explore a little bit of the city considering we arrived in the early afternoon and we were prepared for it to rain most of the first day. Luckily, it would rain, then stop, then rain again…so between each bout of sprinkles we made our way towards the water and checked out the USS Midway which is a famous Naval Aircraft Carrier which is now a museum for the public to tour.
+ If you're active or retired, military (with your ID) get in for free and children are free under five years old!
I didn't put too much thought into this little excursion but ended up really enjoying it. We did the self-guided tour, but they had the option for guided tours as well, and got to see the hanger, flight deck, and wander around the lower decks to get a feel for what life would have been like for these young seamen when this carrier was active.
A view from the flight deck overlooking the island of Coronado.
In the hanger we let Greyson run around (and get those wiggles out) and he loved getting to sit in the mock cockpits of various aircraft and helicopters. The husband got even more brownie points for being the one to run around and chase him, make sure he doesn't jump off the side of the ship, etc. We ended up putting him back in our Tula carrier, much to his displeasure, for the remainder of the tour simply due to safety (the flight deck was wet and slippery from the rain plus the hoards of people). My husband and I personally really enjoyed the USS Midway much more than we were expecting to and have walked away having learned quite a bit about Navy life.
The San Diego Zoo
The following day we woke up early and decided to grab breakfast at our hotel. Afterwards we planned our day around visiting the San Diego Zoo, something I had always wanted to do. We arrived just before they opened so we didn't have much trouble battling any crowds or school field trips, which was nice. Greyson absolutely loved running around and seeing all of the different animals – monkeys, gorillas, fish, and the polar bears were amongst his favorites. Then, there were the flamingos at the front of the park that initially grabbed his attention. I love the variety of animals and exhibits the San Diego Zoo had to offer their guests. Eventually, about halfway through, he tuckered out and our Tula carrier came in handy once again.
The San Diego Zoo is quite large so be sure to space out your day and be prepared to walk! I reached my 10,000 step Fitbit goal within the first hour (out of three total)! In the end, I couldn't recommend this zoo more for anyone who is planning a trip to the San Diego area.
Have you been before? Anything you would recommend to others that are a must-see?
La Jolla Cove & Elmo!
La Jolla was a quick 20 or so minute car ride north from downtown San Diego and another moment on this trip that I was pleasantly surprised about how much I enjoyed it. This little beach town was a note on the itinerary that my husband was excited to take us to and in the moment I wasn't sure if I'd enjoy it since in my mind I felt it was just about 'the views' (an inside joke). But, once we got there and had Grey run free and take in the crisp air, see the seals that were lounging on the rocks, and walk up and down the cove I found it difficult to leave! It's just so beautiful!
If you follow me on Instagram be sure to check out my stories to see everything we did while out and about!
"Treat Earth well. It was not given to you by your parents. It was lent to you by your children." – Anonymous
I love this plaque that has been placed along the walkway here at La Jolla Cove. It's such a beautiful reminder to – indeed – treat our planet well because it not only is left behind for our children and future generations, but we've been given a special command from God to be stewards of our planet and to care for it and the life that dwells within it.
The Gaslamp District
All in all, I loved how family friendly this trip was considering San Diego has a lot to see and do. The Gaslamp District is also a must because of all the restaurants and bars to try! Searsucker, Osetra, and Taka were amongst my favorite restaurants we dined at during our stay. Searsucker had some pretty amazing cocktails and southern inspired dishes that were perfect to share – even with a toddler. Osetra was our fancy dinner on our first night after our trek around the USS Midway. Although on Yelp it said it wasn't child-friendly we found our experience to be just the opposite. Yes, it's a fancier place with a more intimate ambiance, but Grey did perfectly fine and they accommodated us every step of the way – and even have a child's menu with chef prepared options but in smaller portions! One of the best ways to explore any city is by experiencing their food scene, so be sure to check out these restaurants the next time you're in town!
Are you on Yelp? Connect with me and see my reviews from our trip to San Diego!
Searsucker | Osetra | Taka
After this trip, you know we're busy thinking about our next one! Oh, where to go this time? 🙂